Orion 1000 12V 100Ah Lifepo4 Portable Lithium Battery, Built-in BMS with Display & Bluetooth
Regular price
$459.99
Sale price
$709.99
| | | | |
| --- | --- | --- | --- |
| | Built-in BMS | | Free Shipping |
| | Monitoring LCD Display | | 5 Years Warranty |
| | 5000 Cycles @100% DoD | | 30-day Return Policy |
| | Waterproof IP67 | | 100% Secure Payments |
| | Bluetooth to App | | |
Built-in BMS (Battery Management System)
Deep cycle charge and discharge for over 5000 cycles.
Waterproof rating of IP67.
Equipped with a color display screen, Bluetooth
Real-time monitoring of battery data
LONG-LASTING
EFFICIENCY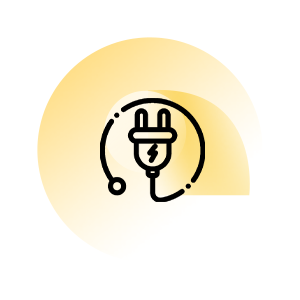 POWER DELIVERY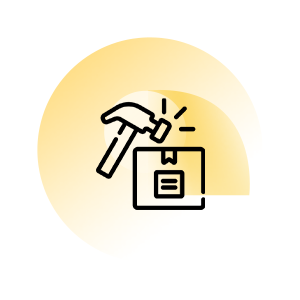 DURABILITY
PROTECTION
BORN FOR RV LIFE: An Affordable 12V 100Ah Deep Cycle LiFePO4 Battery.Your optimal & adequate LiFePO4 Battery for Camper Van, Travel Trailer, Caravan, Hauler, Motor Home, etc.
1280Wh ENERGY STORAGE: Provides100% 1.28kWh energy, a 2X increase in power output efficiency over lead-acid batteries (approx. 50% usable capacity in a 12.8V100Ah AGM SLA Lead-acid battery at 1C discharging rate).
100% SAFE WITH SUPERIOR BMS: 100A Battery Management System (BMS), protects the battery from safety hazards by providing five types of protection: overcharging, over-discharging, overcurrent, short circuit, and the high-temperature environment above 60°C/140°F. It's a 100% green energy that is free of heavy metals and rare metals, non-toxic, and non-polluting.

1/2 LIGHT WEIGHT IN 14.2KG: Easily Pick up and go! Weighs 14.2kg, 1/2 lighter than 12.8V 100Ah lead-acid battery in 25kg. Effortlessly Install the GoldenMate 12.8V 100Ah LiFePO₄ battery in your RVs, no burden to you and your RVs.
Extendible Storage For Various Scenarios: Goldenmate 12.8V 100Ah LiFePO4 battery can be connected in parallel & in series for larger capacity. Allow being extended up to 4S or 4P to get Max 400Ah capacity or Max 51.2V voltage. Widely used in most areas such as RV, Solar, Household Battery, Off-Grid and Electric Scooter, Electric Handicap and so on. Note: The battery cannot be used as a starting battery.
Eco-Friendly Energy & Save 1/2 Power Fees: Power Queen 12.8V 100Ah LiFePO4 battery provides 5000+ cycles times and 1280Wh energy, which means our 100Ah battery produces 5120kWh (1280Wh*4000 cycles times=5120kWh) in its 10-year lifespan, which means you will save 1/2 of power fees compare with using the utility power. Our LiFePO4 batteries are widely used for solar systems, RV trips, and outdoor activities, You can enjoy a self-reliant colorful life when using the battery in a solar source.

Q: Can I use Goldenmate LiFePO₄ Lithium batteries as starting batteries?

No. Goldenmate LiFePO₄ lithium batteries are not intended to be used as starting batteries but energy storage, please do not use them to start any devices.
Q: Can I Use The Battery In Temperatures Below 32F?

Yes! All Enduro Power batteries have an operating temperature of -4F to 130F (-5 to 55C). All of our batteries feature Low Temperature Charging Protection to ensure your investment is protected. The BMS will not allow charging if the internal temperature of the battery is below 32F to avoid from potential irreversible damage to your LiFePO₄ investment. We know you made the decision to simplify your life and spend more time seeking adventure, so we are now handling this for you.
Q: Will Goldenmateenergy Batteries Really Last 10 Years?

We are serious when we say Fuel Your Adventure? We are confident you will be enjoying your Goldenmateenergy batteries past 10 years. All Goldenmateenergy batteries come with a 10-year warranty for manufacturers defects. We have designed our batteries to last 3000-5000 cycles. Even then the battery will still hold 75-80% of its rated capacity. Our founders have been in the battery industry for over a decade and know what it takes to deliver long lasting performance.
Q:I Need A 24 Volt Battery. Will Your Batteries Work For 24 Volts?

Yes, we offer a range of 24V specific batteries to limit the number of connections in your battery bank. However, you can also series connect two 12V batteries together to create a 24V battery if its best for your application.