What Is Goldenmate Rated?
We test our batteries to outperform in the harshest environments and in the most power-hungry high load situations.

Long Lasting
When you're bringing your house with you on the road by way of an RV, van, or camper, power that you can trust is a must. That's where GOLDENMATE lithium batteries come in. Able to power up your RV, lithium batteries are the best option possible for RV use.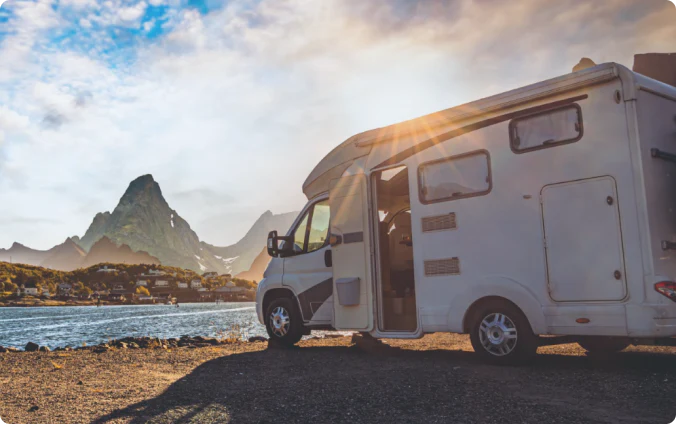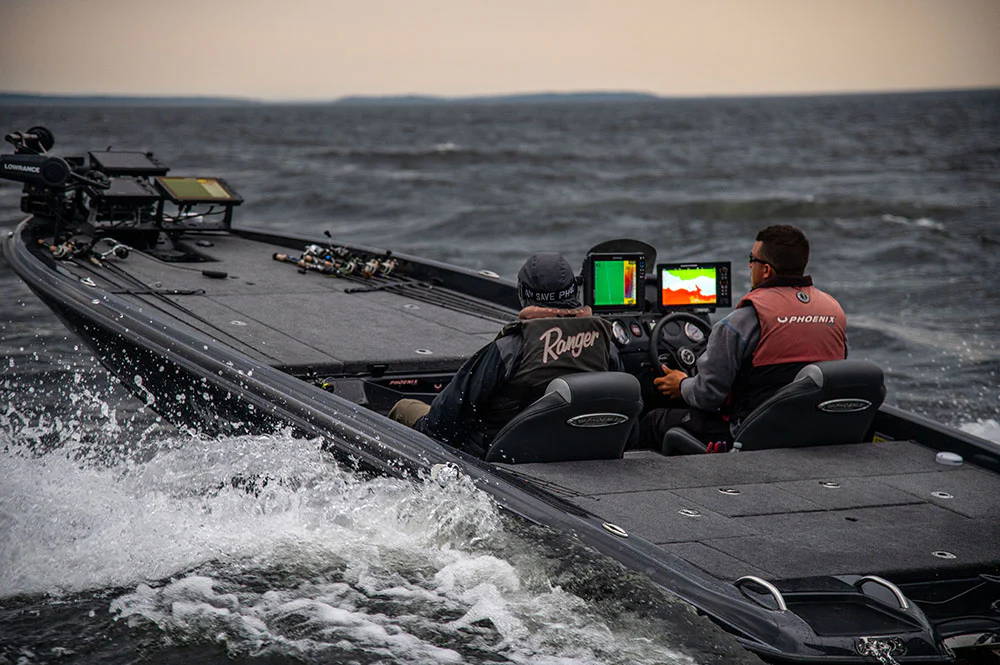 Efficiency
When discussing energy Efficiency in power storage, the most important aspect is power per cubic inch! We go to great lengths to provide the highest energy density per cubic inch. GOLDENMATE batteries feature only Grade A prismatic Cells. This guarantees the highest energy density available to the general public. Lithium batteries provides triple the usable power of a traditional Lead Acid battery at half of the weight. We take these cells and place them in a more efficient battery case to provide the smallest footprint battery case delivering the highest available energy density at the lowest acceptable weight.
Power Delivery
With GOLDENMATE lithium (LiFePO₄) batteries, there is no need to fumble around with a bulky generator and deal with flammable fuels. To earn our mark for superior power delivery a battery system must be capable of up to 1C discharge rating, temperature monitoring to ensure long lasting operation, and be capable of delivering its stated power output. All Enduro batteries are capable of parallel and series (up to 48V) connections for a variety of power system applications. They feature high-capacity power storage (5% greater than stated capacities) which means your get 5% more than what you pay for compared to the competition.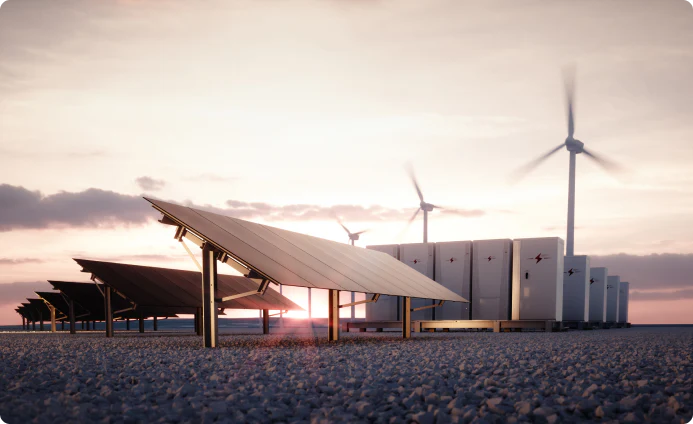 Durability
GOLDENMATE Batteries are built with performance in mind, and they are made to keep your adventure going! Minimal maintenance, no need to add water, vent the batteries, or deal with limited mounting options. LiFePO₄ is safe, reliable and durable! We start with the highest energy density "grade A" aluminum cased cells and place them into a thermoplastic Polymer (ABS) Case. We pad the interior cells for superior vibration resistance. All of our components are built to the highest specifications with large gauge wires capable of delivering the needed power. Rest assured, the provided M8 hardware comes with washers and lock washers as well as multiple lengths, to ensure a proper connection to your system. We also engineered in larger spec'd brass terminals to provide low resistance resulting in a more efficient battery. Our Advanced Battery Management System (BMS) will monitor and control the charge and discharge rates of the battery to ensure no damage can be done. All of this is backed by our performance guarantee and our 10-year warranty.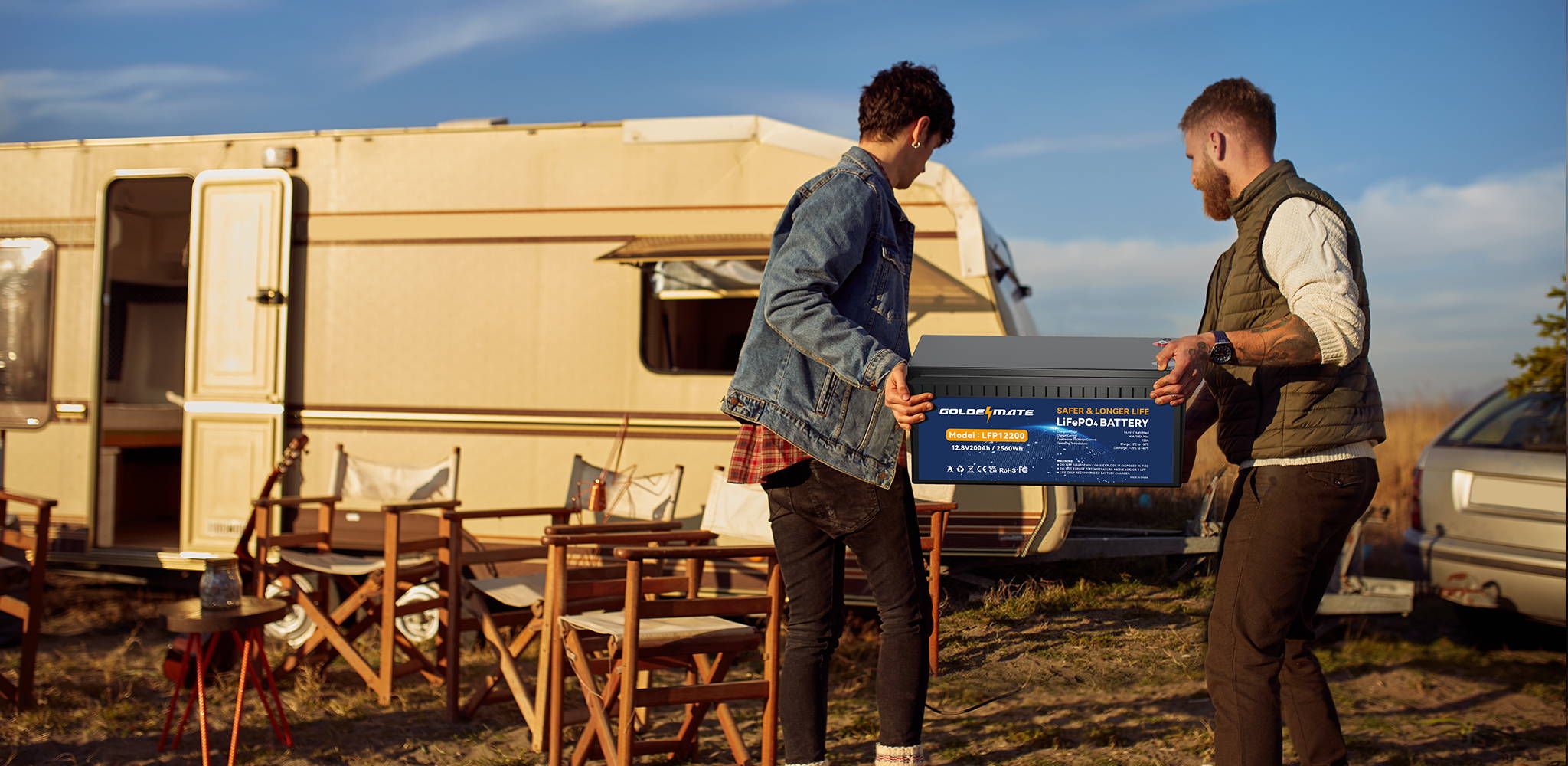 Protection
We start with an American owned business operated right here in Castle Rock, CO to provide the customer support you deserve. Backed by our 10 Year Performance Guarantee our batteries protect themselves from the environment as well as various charging and discharging uses. We engineered an advanced Battery Management System (BMS) that controls charge and discharge rates up to a 1C rating giving you all the power you need. We protect your most valuable investment… All GOLDENMATE batteries feature low temperature protection to ensure no damage can occur to power storage solution during low temperature situations. You can discharge your batteries in temps as low as -4°F. No more fuel spills, noise or any concerns of off gassing. Mount our batteries just about anywhere and get safe reliable power.